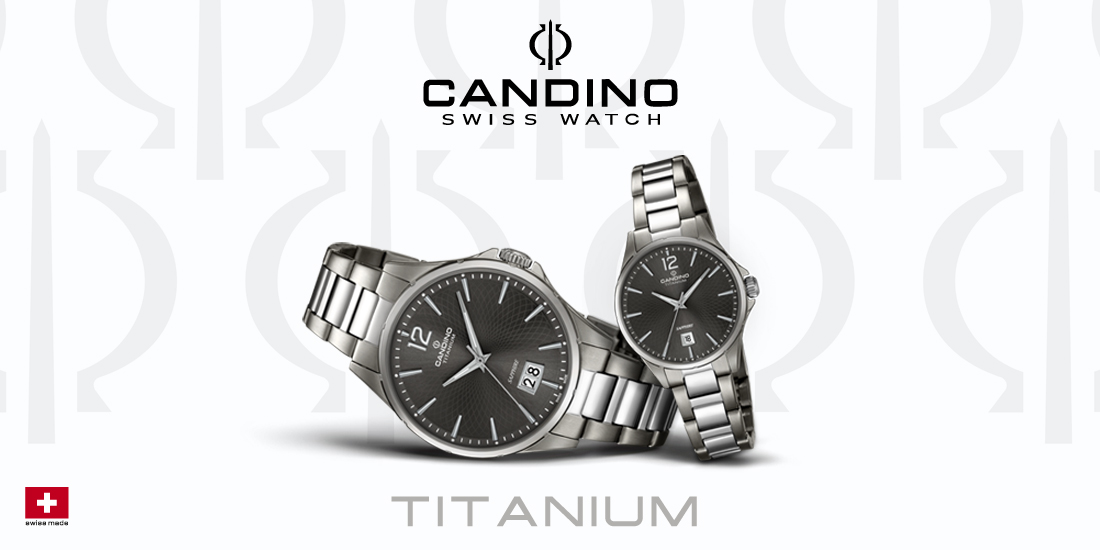 01 Aug

Candino – Titanium Collection

Candino, always avant-garde in terms of innovation, introduces a brand new selection of Titanium watches that unify technique, functionality and design. This season titanium is the material selected as the main component of its new collection 2016, composed by: one 43 mm case diameter chronograph with 10 ATM, a multifunction version of 41 mm case diameter and three 3-hands models for man. For the ladies the collection includes a 3-hands model with a 31 mm case diameter as a pair watch with gent's model. All watches come with with a sapphire glass and Swiss movement with high reliability.
Thanks to the lightness and hardness associated with titanium, these pieces are extremely comfortable and resistant to satisfy the most demanding consumer.