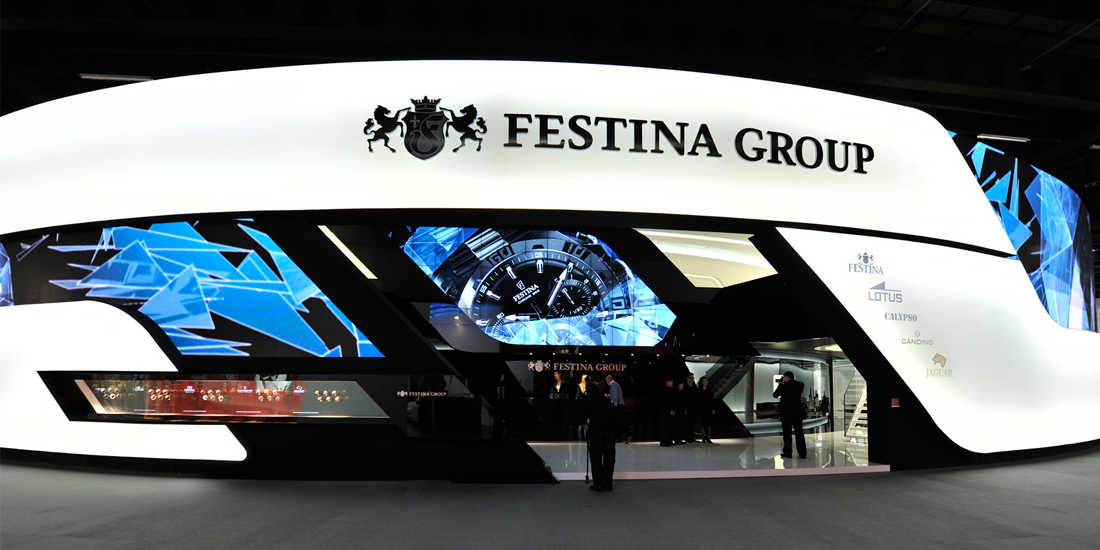 21 Apr

The Festina Group once again made its mark at Baselworld

With the presentation of the 2015 collections of watches and jewellery from its portfolio of brands, the Festina Group once again made its mark at this year's Baselworld, the iconic world Watch and Jewellery Show celebrated in Basel (Switzerland). The majestic stand of over 2000 m² was the perfect backdrop for the different launches which were successfully received thanks to the Group's ongoing commitment to evolving with the latest trends in the watch-making and jewelry world.

Sales of the new watch collection for Festina, the Group's core brand, were at record levels, in particular thanks to the pre-orders of the 2015 edition of the iconic Chrono Bike chronograph collection, details of which we will be posting on here very soon. In addition, Richard Virenque, the former pro rider and current Festina brand ambassador didn't want to miss the occasion and came along to introduce an exclusive limited edition Festina Chrono Bike racing bicycle.
Lotus introduced the brand new Smart Casual collection of cool, casual watches in the presence of Marc Marquez and Alex Marquez, both Lotus and Lotus Style ambassadors, who made a memorable appearance, spending time with different media and taking selfies with customers & the public.
On the Swiss Made front the Jaguar brand introduced Clair de Lune, a stylish new ladies line as well as introducing a new gent's chronograph, an impressive new addition to the Special Collection of watches. The Candino brand presented an exciting new line of ladies models, adding more femininity to the competitively priced Swiss brand. To complete the new line a new pair watch was also presented for a classical look for him & for her.
The youth brand Calypso didn't go unnoticed with its colorful newness, where new models in the digital collections were launched with some cool neon colours.