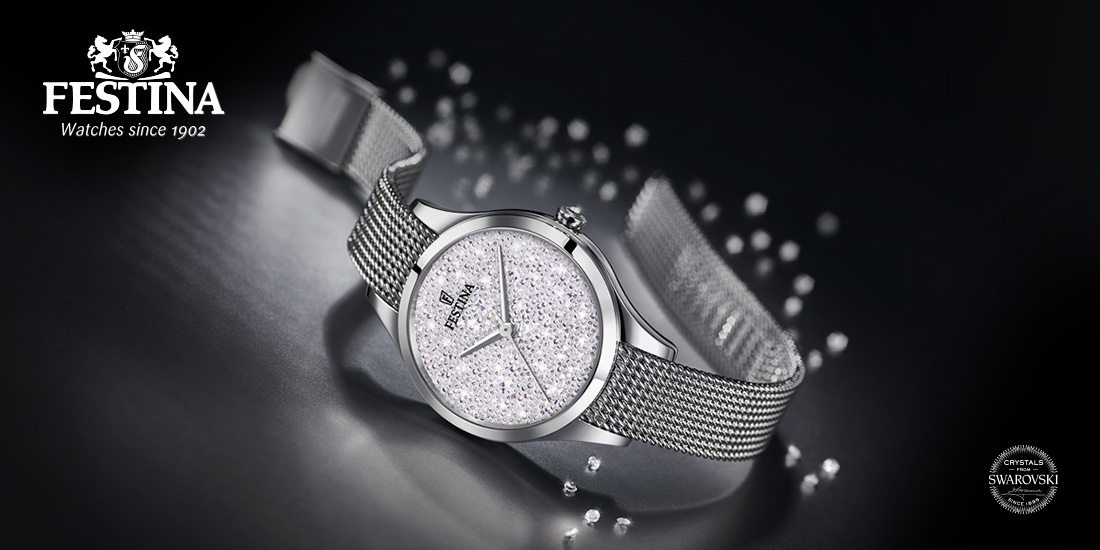 05 Jul

Festina Mademoiselle, created with Swarovski® Crystals

A few years ago Festina made a firm commitment to women to develop its line of accessories. The result can be seen in the iconic Mademoiselle Collection.

For those ladies who look for feminine functionality in a watch, this line offers a wide variety of perfectly styled models for every day wear.

Festina launches a new series created with Swarovski® Crystals which is a true declaration of style which sparkles its way into everyone's view.

This glamorous and refined line of watches come with a stainless steel case fitted with delicately toned Swarovski® crystals and are available on a mesh or leather bracelets.