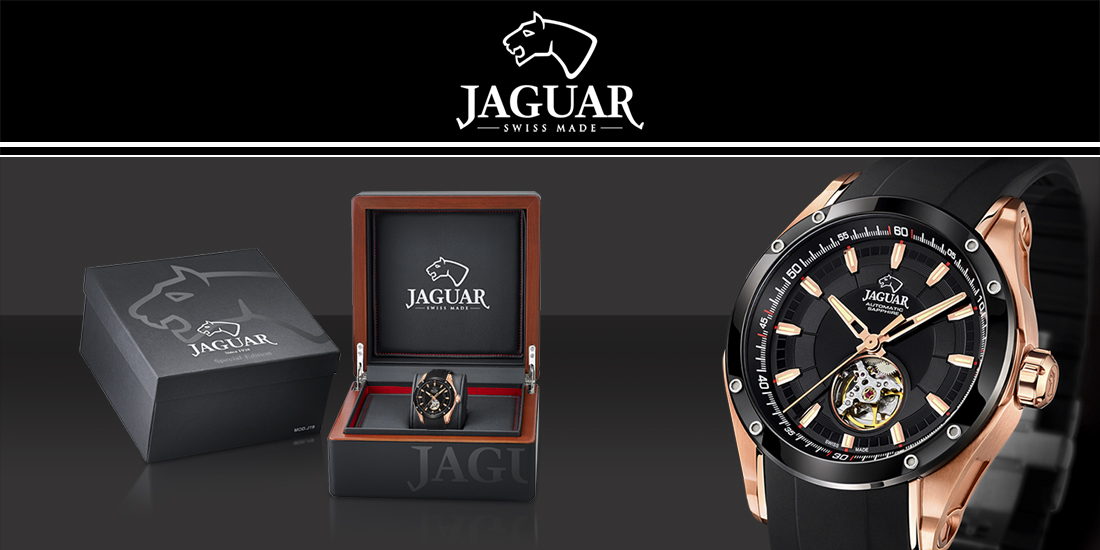 23 Nov

Jaguar – Special Edition Automatic

Available in three stylish finishes, these magnificient luxury timepieces are equipped with our own mechanical automatic Soprod movement.
The open heart on the dial showing the moving balance wheel and the transparent sapphire case back allow connoisseurs a glimpse of Swiss made precision at its best. A perfect timepiece demonstration of the know-how of the Jaguar brand.

The sporty case, the decorative screws and the signature rubber strap are the defining characteristics synonymous with this bespoke hand.