11 Apr

LOTUS presents Megan Fox as the new brand ambassador
• The actress is named as the face of the 'SHINE' campaign for the renowned watch and jewelry brand
LOTUS presents Megan Fox as the new brand ambassador. Recognised as one of the most beautiful and sexy women in the world, the American actress will star in the television ads for SHINE, the new advertising campaign for Lotus watches and Lotus Style jewelry.
In the promotional video Megan Fox towers over the city of New York, walking around the city, meeting up with a handsome and confident guy. The metropolitan backdrop highlights the skyscrapers which remain dwarfed by their gigantic forms, showing literally the Big Apple at the feet of the sublime Megan Fox.
Wearing LOTUS means making a difference, standing out in a crowd, having that special sparkle; an effect that is reflected in SHINE, where neither the gigantic Empire State Building nor the expanse of the Brooklyn Bridge can take away the protagonism from the campaign's stars, who dazzle with their watches and jewelry.
The artist's international and cosmopolitan profile is perfect for the SHINE campaign and with her LOTUS confirms its brand positioning as a modern, functional and versatile brand.
"LOTUS jewerly and watches have been a big discovery for me. The filming was fantastic and gave me an insight into the brand and the variety of collections. I am delighted to be a part of SHINE", comments Fox.
For his part, Miguel Rodríguez, the Festina Group's owner, is also very happy with the Project and added, "the selection of Megan Fox as the new image of LOTUS fits perfectly. (Fox)… shares with us the modern, ground-breaking and cosmopolitan spirit that is part of the brand DNA".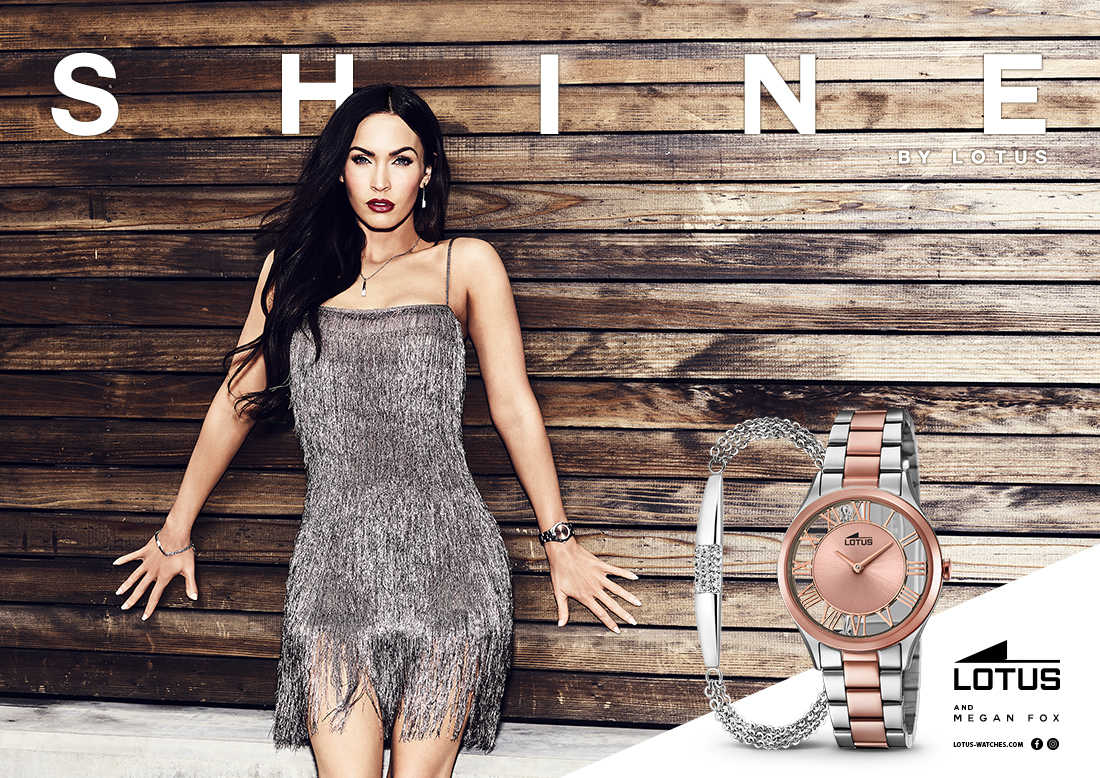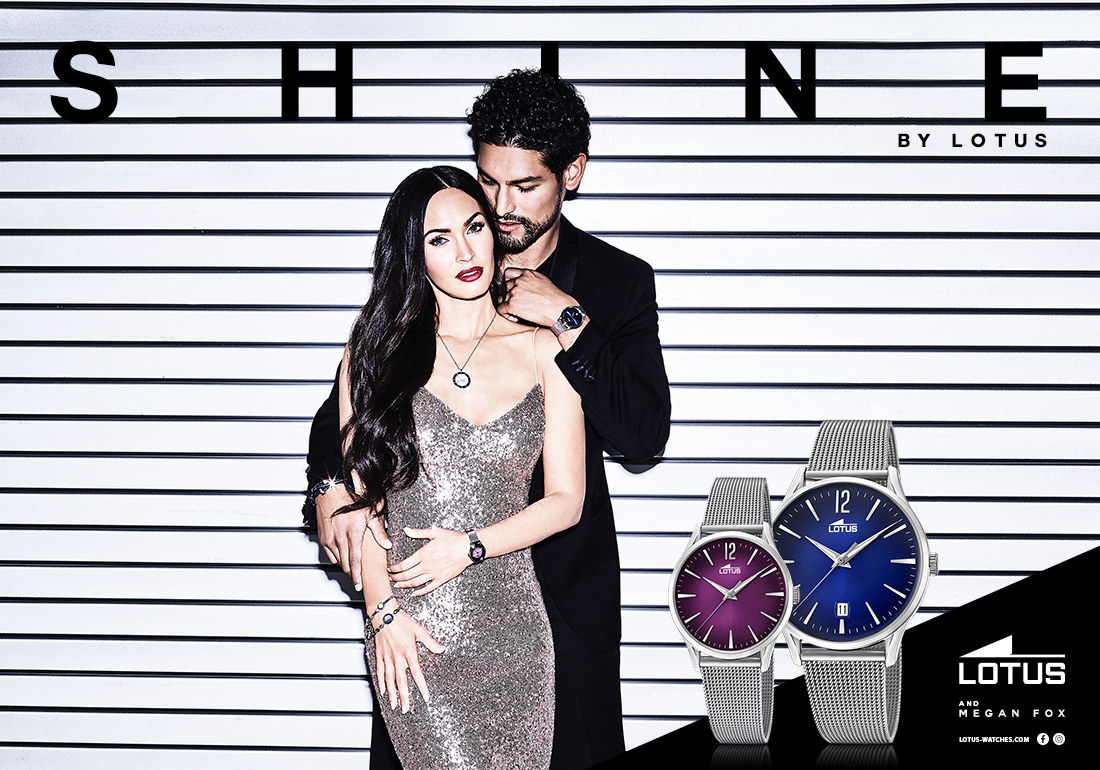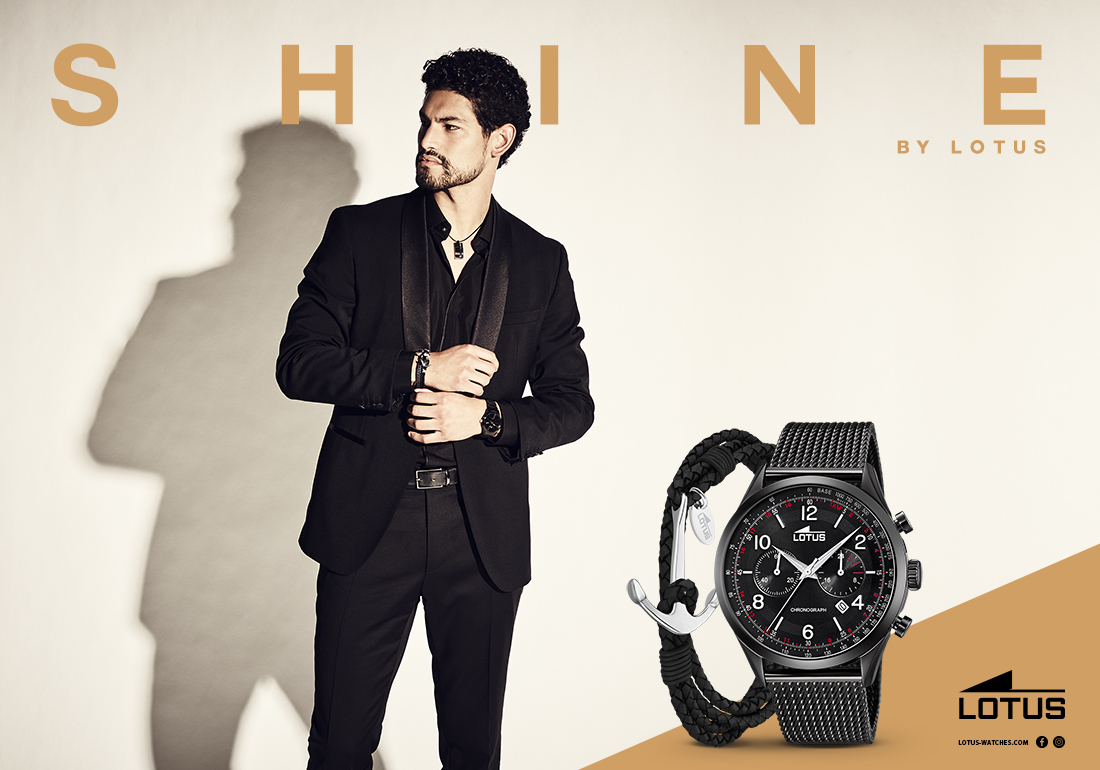 The filming took place over two days in Los Ángeles and the intoxicating images of New York were added in post production. The director of the ad was the Spanish filmmaker Daniel Benmajor, who directed the film Tracers (2015) starring Taylor Lautner. Steven Chivers was in charge of Photography, who has worked on ads for Nike, Coca Cola, Ford, Toyota and Sony, as well as on music videos by artists such as Beyoncé, U2, Maroon 5, Pink y Shakira, amongst others.
The German Photographer Marcel Hartmann, known for shooting stars such as Ryan Gosling, Michael Douglas & Tilda Swinton, also participated in the production as the photographer of the graphic campaign. Official photographer of the Cannes Film Festival on several occasions, he has worked on prestigious titles such as Vanity Fair, Elle, Glamour o Le Monde. To resume, some of the greatest professionals today have made the LOTUS collections sparkle using an actress of an exceptional nature.

MAKING OF – SHINE