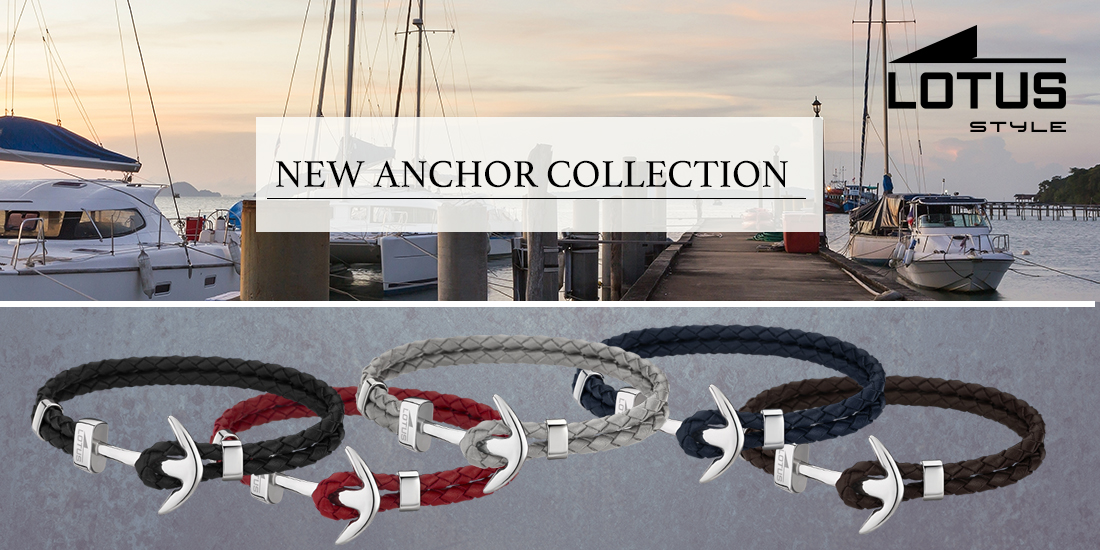 22 Dec

Lotus Style presents the new Urban collection

A new collection of nautical made with leather and stainless steel bracelets inspired by the nautical world.
Available in black, brown, grey, blue or red, the bracelets combine the matt effect of the leather with the shiney polished finish of the anchor, which is at the same time serves as the clasp.
A trendy collection to combine with your Lotus watch.