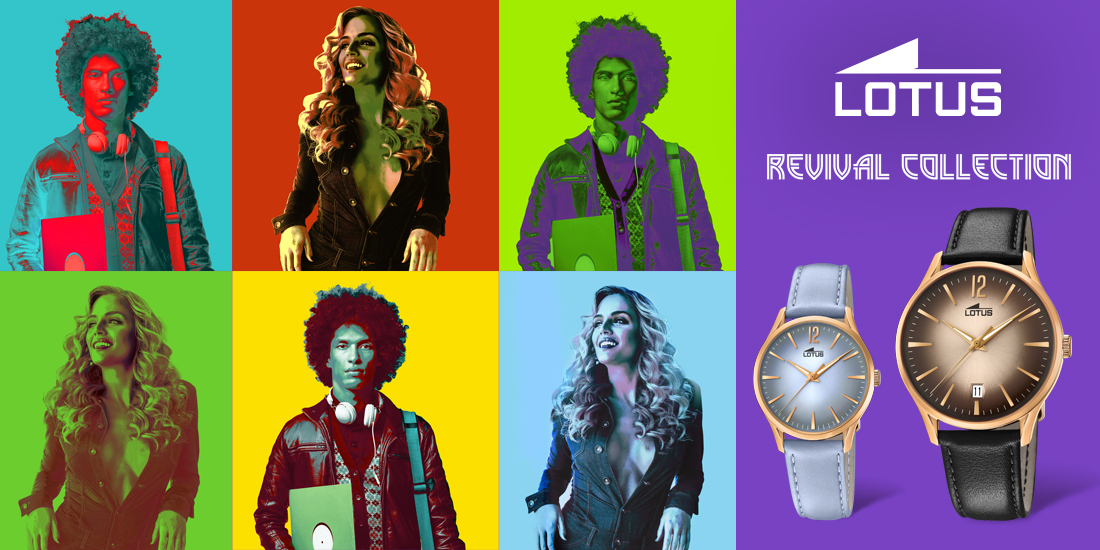 20 Oct

Revival, the new collection of Lotus Watches

Lotus Watches presents its new Revival collection, inspired by the esthetic of 60's and 70′. Pop-Art, the Hippie movement, the psychedelia, the vibrant colors or rock music; have left their mark and remain present over time.

Available for men and women, fitted with leather strap or steel brazalet, this new collection stands out for the original gradient colors on the dial of the watch, which remind us the Andy Warhol iconic artworks.

Check out the new Revival collection and choose your favorite watch!