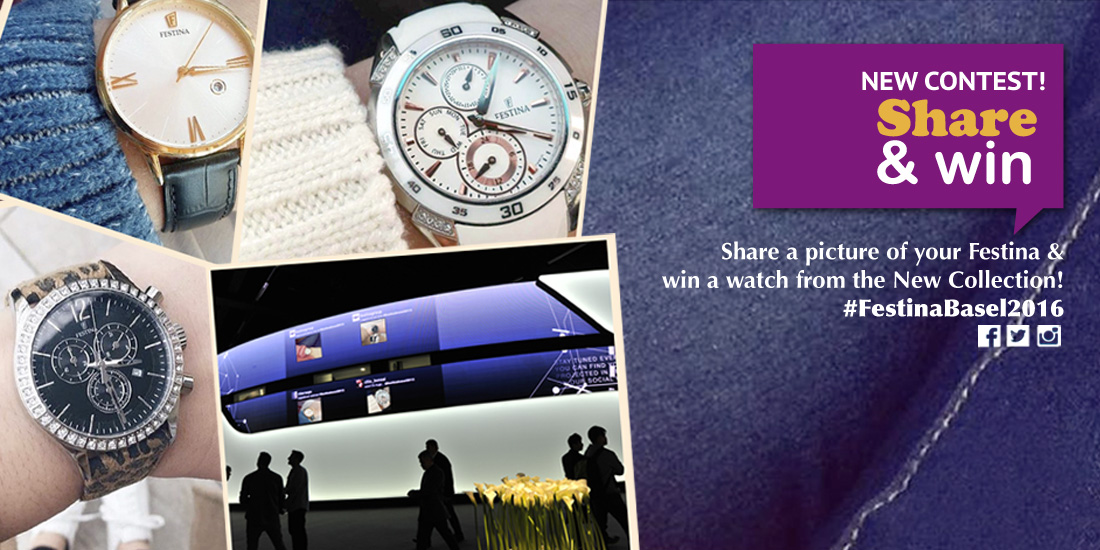 17 Mar

Share your Festina on social networks and win a watch of our new collections!

New arrivals from Festina are more than desirables. Mademoiselle and Prestige collections have been renewed with stunning watches which won't be unnoticed thanks to its accurate design and vibrant colors.

During the prestigious fair of Baselworld (17th-24th March), you have the chance to win a new Festina watch! Just take a picture of your Festina, as you can see on the main image, and share it on Facebook, Instagram or Twitter using the hashtag #FestinaBasel2016.

Your picture will be displayed on the screen of our Baselworld stand! You can participate until 24th March and we'll be announcing the winners in our Facebook page the day after. Here you can read all the details of the contest.

Now let's share your Festina and good luck!