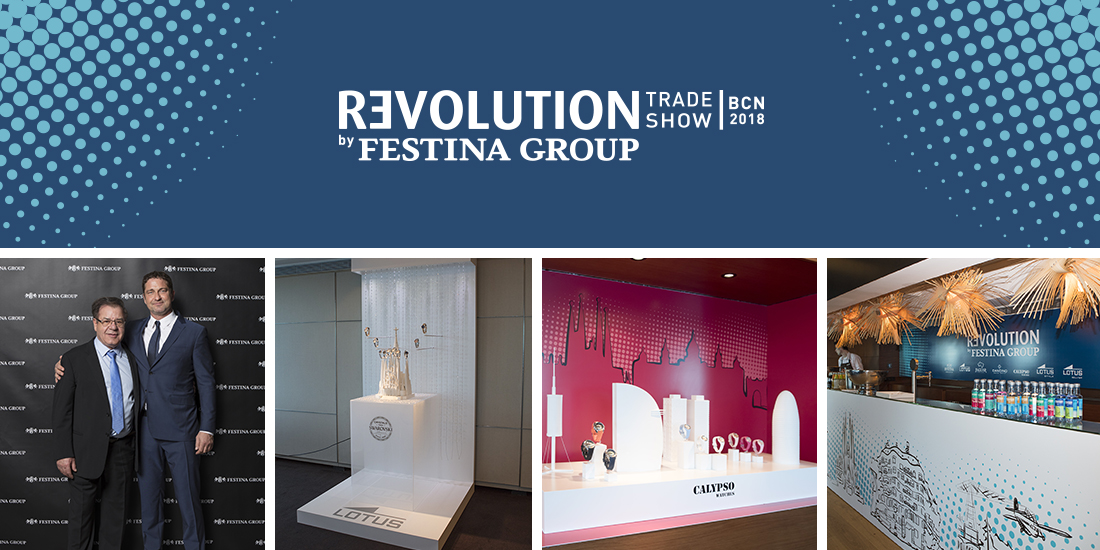 21 Mar

Thank you for visiting us at the Revolution Trade Show!

After three days of intense activity and many suprises, the Revolution Trade Show by Festina Group has finally arrived to its end.
We would like to thank all the attendants for their participation as well as for their positive reaction to this event. It was a pleasure to welcome you in our home town of Barcelona and get to present all our newness in such an excellent atmosphere.

During the Revolution Trade Show by Festina Group, our clients had the opportunity to meet personally both Gerard Butler and Maeva Coucke – Miss France 2018 -, Festina's brand ambassadors.

During the dinner organised in the exclusive facilities of the Hotel Arts of Barcelona, our guests also enjoyed a special performance by the Gipsy Kings. It was a great pleasure to welcome these talented artists that delighted all the attendants of the event with their music!