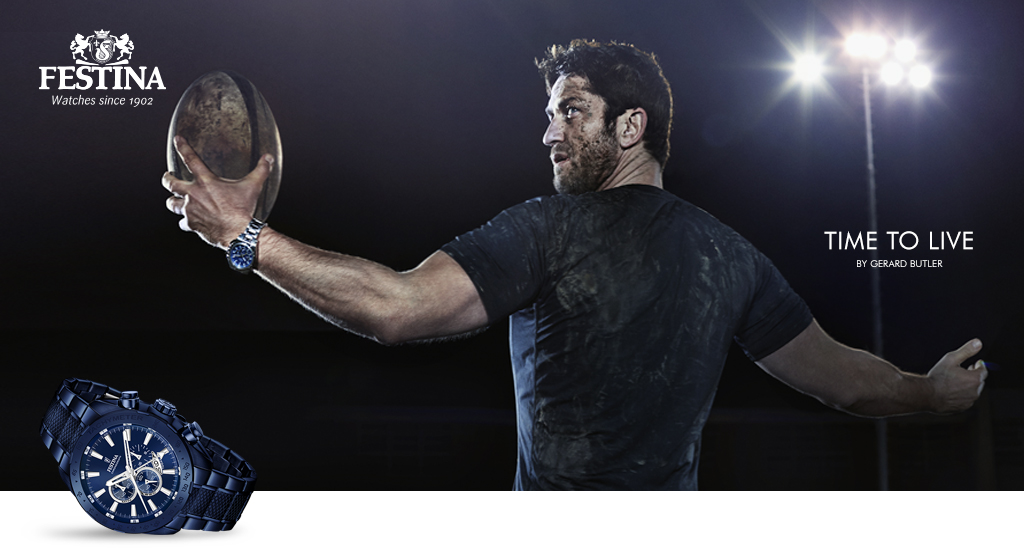 31 Jan

Time for sport – Festina's new campaign release

Festina is delighted to introduce the new sports-oriented graphic artwork and TV commercial of the Time to live campaign, featuring Gerard Butler, which contribues to celebrate the historical link between the Festina brand and sport.
In Time for sport pieces, Butler shows up playing rugby, a sport which reflects the same values as the Festina brand such as commitment to winning, endurance, sacrifice and effort. Moreover, rugby is enjoying growing audiences and the fan-base is bigger and wider than ever.